Course Dates:

September 17 - 29 (self-paced)
We will all soon be teachers of English language learners.
Whether you are teaching at a tiny school in rural Maine, or in large inner city school in Chicago, you will someday encounter a new student who has little or no experience speaking or listening to English. The statistics don't lie.
Often these children arrive unexpectedly, and everything is new to them--not only the language, but schooling and the community too.
What's a teacher to do? Especially if you have little or no training for working with English Language Learners?
Enroll in this course! We don't have all the answers for helping ELLs acclimate and thrive, but we do have lots of information and practical tips to build your confidence quickly.
This course provides tools, strategies, and wise advice from many teachers just like you who suddenly found themselves grappling with how to instruct children with native languages other than English. You'll enter into their classrooms as they write about working one-on-one and in small groups with these children. You'll view videos of conferences, small groups, and whole-class lessons tailored to the specific needs of children who are in the process of absorbing a new language and cultural norms at lightning speed, and trying to express their learning in a tongue not spoken at home.
Resources in the course include:
research on the growing population of ELLs and refugees, and their impact on schools
advice for dealing with the "silent period" many children go through when acquiring a new language
tools for building connections with the families of ELLs
activities that work best in promoting rapid oral language growth
classroom design suggestions to help ELLs fully join the community
guidance for setting reasonable goals and targets with ELLs
modifications for literacy workshops that support ELLs within classrooms of mostly English-only speakers
strategies for building and expanding vocabulary with young ELLs
tips on integrating nonfiction and content literacy into work with ELLs
Your guide for the class is Stella Villalba, a literacy specialist and native Spanish speaker who immigrated to the United States from Argentina and has worked in schools supporting teachers and children for almost two decades. Stella is currently a Lead Ambassador for the National Council of Teachers of English, and works full-time in the Dublin (Ohio) City Schools.
The course is divided into six sections.
Part 1: We Will All Soon Be Teachers of English Language Learners

Part 2: Welcoming Families: Communication Strategies

Part 3: Classroom Environments for English Language Learners

Part 4: The Best Instructional Strategies for Reaching English Language Learners

Part 5: Understanding the Silent Period

Part 6: Stocking Classroom Libraries for English Language Learners

Each section begins with a brief (5-12 minute) screencast from Stella. Many print and video resources from Choice Literacy and Lead Literacy extend the points made in each screencast. Tools, templates, and online links are also provided.

Contributors of print and/or video components of the course include Max Brand, Andie Cunningham, Katie DiCesare, Shari Frost, Clare Landrigan and Tammy Mulligan, Beth Lawson, Kate Mills, Jennifer Schwanke, Ruth Shagoury, and Franki Sibberson.
Teachers with little or no preparation for work with English language learners can easily become overwhelmed or frustrated when they consider the challenges of trying to communicate without a shared oral language. Yet ELLs present wonderful opportunities in classrooms too. These children literally open our eyes to a world well beyond our local communities. By the time you finish this course, we hope you are not only confident, but eager to welcome English Language Learners into your classroom.
Your Instructor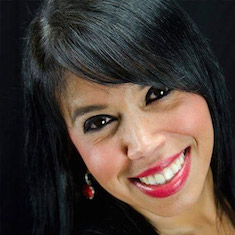 I've been teaching and learning alongside English learners for 17 years. I am an ELL Lead Teacher for the Dublin (Ohio) CIty Schools. I provide staff development, coaching, and mentoring to elementary teachers.
Before coming to Ohio, I taught in a first-grade dual immersion classroom for two years in Denver, and preschool in a dual immersion classroom for five years at The American School in Paraguay. I was born in Buenos Aires, Argentina, and I speak English and Spanish fluently. I'm the NCTE Lead Ambassador at the elementary level. You can follow my latest thinking on my blog, Welcome to This Teaching & Coaching Life.
My fun fact? I love the city of Columbus where I live! I even took a course to become an official Columbus Ambassador. It started as a hobby and grew from there. I get to try restaurants' menus before they launch, attend opening events, and even got recognized for my photography skills at an art city event.
Course Curriculum
Introduction
Available in days
days after you enroll
Welcoming Families: Communication Strategies
Available in days
days after you enroll
Classroom Environments for English Languge Learners
Available in days
days after you enroll
Frequently Asked Questions
When does the course start and finish?
Course access begins on September 17, and you will be able to ask the instructor questions for the first 12 days. The instructor will respond to participants through September 29, and you will have access to all materials through November 30.
How long do I have access to the course?
Course access begins on September 17, and you will be able to ask the instructor questions for the first 12 days. We strongly encourage you to log in and begin the course in this time frame -- this is when the comment boards will be most active. But we know life happens, and you may need more time to go through the many screencasts, articles, and videos provided. That's why you'll have full access to the course through November 30, and member access to the Choice Literacy and Lead Literacy websites through mid-December.
How long does it take to complete the course?
We estimate it takes approximately 15 hours to complete all the screencasts, videos, and articles available in this course.
Can I sign up for graduate credit?
We do not offer graduate credit for this course. But we do provide a certificate of completion for the course listing 15 contact hours. Many participants in the past have used their certificate for recertification, but you will need to check the specific requirements within your district or state to see if participation qualifies you for recertification credit.
What if I am unhappy with the course?
We would never want you to be unhappy! If you are unsatisfied with your purchase, contact us in the first 30 days and we will give you a full refund.
Please Note: If you have a paid Choice Literacy or Lead Literacy subscription, you are eligible for a $40 discount off the $179 course price. Just sign up from this link from within your member account to receive your discount. If you wish to pay for this course offline with a check or purchase order, click here to download the order form.